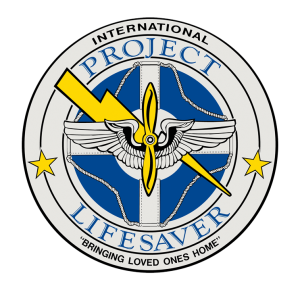 Project Lifesaver is a non-profit organization that partners with law enforcement and first responders to help provide tracking technology for people with cognitive disorders who are prone to wandering. Wandering can be very dangerous for people who lack verbal communication skills, have memory issues, or will not be able to find their way home.
The tracking works by giving people who wander or are at risk of wandering a tracking band to wear on their wrist or ankle. The band emits an individualized frequency. If a person wearing a band does wander, a caregiver can notify the Sheriff's Office and request a search.
Our deputies are trained to use Project Lifesaver tracking technology to locate and safely return the individual home. Project Lifesaver also offers security systems that can help caregivers prevent a wandering incident before deputies need to be called.
The Sheriff's Office and the Seniors and Law Enforcement Together Council can help provide tracking bands to residents of Carter County at a reduced cost on a limited basis.