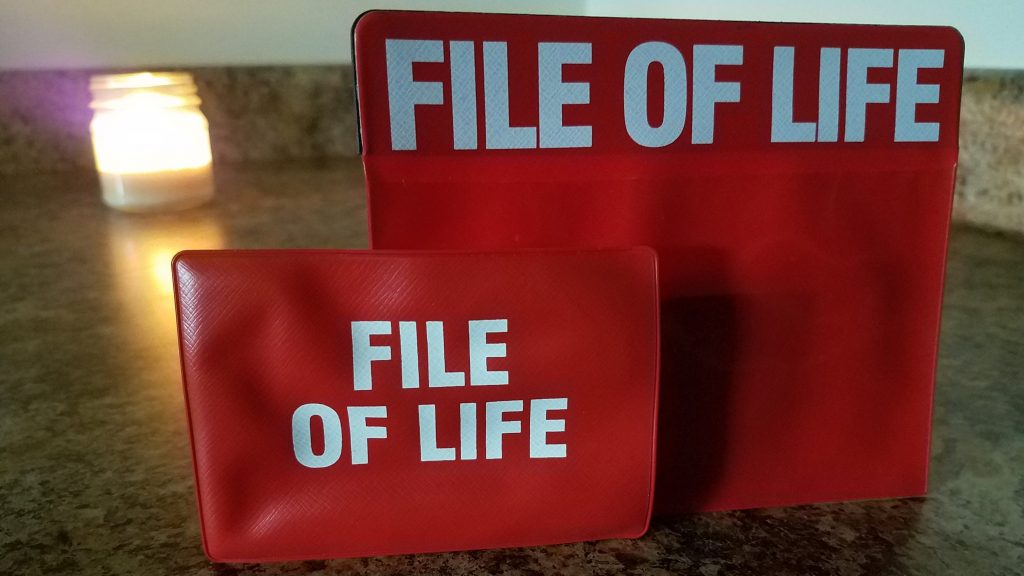 What is File of Life?
File of Life is a Carter County program similar to Yellow Dot. It allows first responders quick access to important medical information in case of an emergency, and serves as an extra measure of protection when you're not in your vehicle.
How does it work?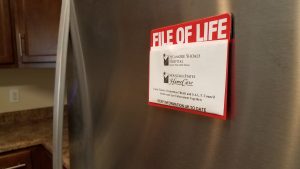 File of Life participants receive medical information cards and red packets that can be stored at home or in a wallet. Each participant fills out the medical information card and places it in the red packet. Large red packets come with magnets, and they can be hung on the refrigerator for easy visibility. Small packets are about the size of a credit card, and can be placed in a wallet. Wallet packets should be placed as visibly or as close to your ID as possible, so they can be found easily.
How Do I Get a File of Life?
Packets can be picked up at either the Elizabethton Senior Citizens Center or the Elizabethton Library. For more information, you can call the Senior Center at (423) 543-4362.