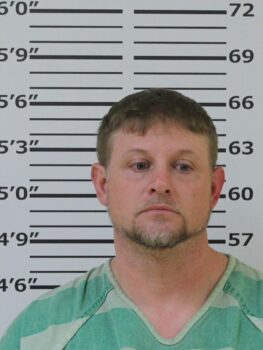 Investigators for the Carter County Sheriff's Office have charged a suspect after a shooting that took place Thursday morning on Blue Springs Road near Elizabethton.
39-year-old Jonathan Derek Harding is charged with attempted murder, especially aggravated kidnapping, aggravated kidnapping, aggravated assault, possession of stolen property, and possession of a firearm during the commission of a dangerous felony.
Deputies were called to Blue Springs Road at 9:24 a.m. for a reported shooting. When they arrived, they found a victim with multiple gunshot wounds, and the victim stated the shooter was in a residence nearby. Deputies then ordered Harding to exit the residence and took him into custody, and the victim was transported to a hospital for treatment.
Harding is currently being held in the Carter County Detention Center on a $200,000 bond.