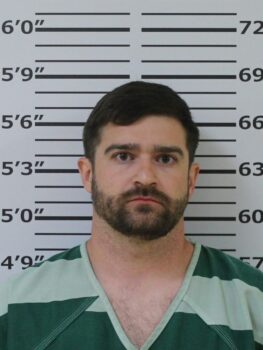 Deputies of the Carter County Sheriff's Office arrested a man Monday after a grand jury indicted him for multiple sex crimes against a child.
33-year-old Benjamin Alexander Scott is charged with two counts of rape, one count of aggravated rape, one count of rape of a child, and one count of continuous sexual abuse of a child.
Investigators were alerted by Carter County school employees that a student had reported a rape. They then completed several interviews and obtained search warrants for evidence of the incidents. The evidence was presented to a Carter County grand jury, and the grand jury returned indictments against Scott on May 6. Deputies then took him into custody at a residence in Johnson City on Monday evening.
Scott is being held at the Carter County Detention Center on a $150,000 bond.