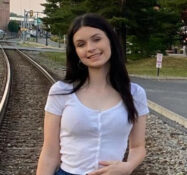 UPDATE 2: Marlie has been located safely.
---
UPDATE: The Sheriff's Office is offering a $250 reward for any information leading to Marlie's safe return. Her family has also expressed they wish to match this reward, for a total of $500. If you know where she is, please contact us.
---
15-year-old Marlie Elisabeth Snyder was reported missing late last night by family members, and CCSO investigators are working to find her. She is approximately 5'9″ in height. If you have any information about her location, please call our investigator at 423-543-2324.