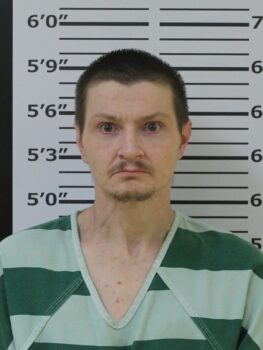 A suspect in a shooting that took place Wednesday night in Roan Mountain is now in the custody of the Carter County Sheriff's Office.
40-year-old Eric Lee Thompson turned himself in to authorities on Thursday night for a charge of attempted first degree murder. Investigators believe Thompson shot 49-year-old Jeffery Shawn McMahan.
At approximately 8:11 p.m. Wednesday, deputies were called to a gas station on Highway 19E in Roan Mountain. When they arrived, they found McMahan in a car with multiple gunshot wounds. McMahan was then transported to the hospital, and the scene was processed for evidence.
Investigators then developed information that the shooting may have taken place at Thompson's residence on Shell Creek Road. They obtained a search warrant for the home and executed it early Thursday morning, discovering evidence that indicated the shooting had taken place there.
Investigators believe the shooting may have been motivated by a dispute over personal property. They are continuing to actively work this ongoing case.